Harriet Marwood, NY's premiere Spankologist
T: 212-501-6748 | E: msmarwood@gmail.com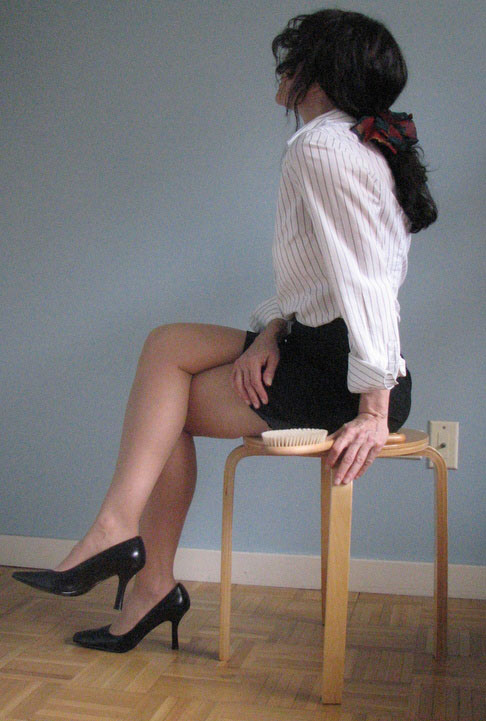 Harriet Marwood, NY's premiere Spankologist, has been spanking naughty boys & girls in her homey UES NYC residence for more than a dozen years. If you prefer Good Old-fashioned Spankings to the fetish dungeon experience, it doesn't get much better than Harriet Marwood. (Testimonials available).
Ms Marwood is skilled in the accurate application of all spanking implements, including, but not limited to: hairbrush, strap, authentic Lochgelly Scottish tawse, the English school paddle, stirrup leathers, the cane, and Ms Marwood's very strong bare hand. Her scolding lectures can be as stinging as her paddles! You might, first, sent to stand in the corner with your knickers draped around your ankles while Ms Marwood threatens you with harsher measures. Should you sass the Lady, you might have your mouth washed out with soap. And for incorrigible cases, well, let's just say–the punishment shall fit the crime! Naughty Girls are as welcome over Ms Marwood's lap as Naughty Boys.
For a generous get-acquainted phone interview with The Spankologist, call the # provided. Your interests are discussed fully, the elements of your session mutually agreed upon. and your limits always respected. The Lady is skilled at bringing your favorite scenario to life in a creative and engaging manner. Your input is welcomed… or Ms Marwood will invent something for you.
There are
no BDSM/fetish
activities
,
no sexual activities
, and
no nudity
on the part of Ms Marwood. Just some spanking good fun!
Some roles Ms Marwood has been requested to portray are: Boarding School Headmistress, Prison Matron, Boss, Teacher, Therapist, Auntie, Attractive Neighbor catching a naughty boy peeping in her window (uh-oh!), School Principal …and — a favorite of many: The Discipline Consultant to whom displeased wives/girlfriends send their errant husbands/boyfriends to have their shortcomings sternly corrected.
Ms Marwood can afford to be selective. Like you, she leads a traditional lifestyle and makes every effort to guard her privacy (as well as that of her valued patrons) carefully. Ms Marwood's preliminary screening process may be a bit more detailed than that of the average Domme, but these protocols serve to protect you as well as her. Her long list of loyal clients agree it was well worth the effort. (References available). As far as tribute is concerned, Ms Marwood is one of the most highly regarded Spanking Specialists on the East Coast. You are welcome to try pot luck with the random purveyor who professes a true understanding of the subtleties and nuances of domestic spanking discipline, or you can invest in a personalized, unrushed experience that will be tailored to your needs and desires (there is no sex in a spanking session) in a safe, comfortable, upscale residential environment…  An experience you and your bare bottom will, likely, not soon forget.
ARE OUTCALLS AVAILABLE?
Outcalls for returning clients are considered as Ms Marwood's availability permits, for an increased fee, & only to upscale Manhattan hotels. No private residences.
SPECIAL AMENITIES
"Someone to watch over me": Ms Marwood can arrange for another lady to be present to watch you as you're disciplined, for an additional fee. This service requires at least one week's prior notice. "Double trouble": Ms Marwood can arrange a DOUBLE SESSION. This means that, for an additional fee, there can be a pretty submissive female present for one of the following permutations: –Ms Marwood will spank you AND then spank her while you watch. –Ms Marwood will spank you, then YOU can spank the young lady. –Ms Marwood will spank you, then spank the young lady while you watch, then YOU can spank the young lady. NOTE: This young lady LOVES to take a sound spanking on her world class bare bottom!
SPECIALTY SERVICES
The Spanking Life Coach – Ms Marwood offers an individualized, structured program of real-life goal-setting with (OTK) CONSEQUENCES. This is a true Life Coaching regimen involving weekly, bi-monthly or monthly visits whereby assignments will be prescribed for you and your previous progress is evaluated. Then you are punished or rewarded accordingly. Very effective!
So… if you crave that stinging bare-bottomed spanking, in the homey comfort of Ms Marwood's "Spankatorium"…. Call your Spankologist, Ms Marwood, and tell her just how naughty you've been!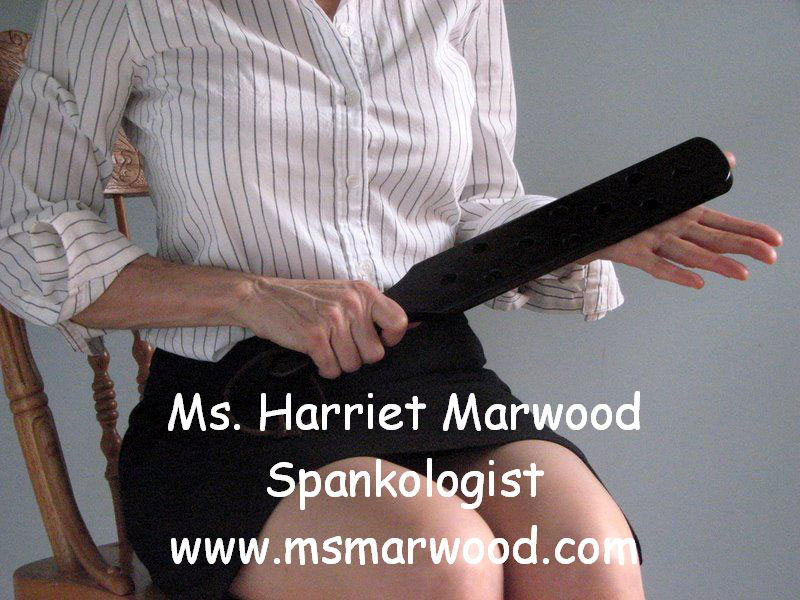 T: 212-501-6748 | E: msmarwood@gmail.com